Men are losing but who's winning?
Turns out, it's other men
Source: The Gaming Portal
"Men are in crisis today."
Many people are sharing this sentiment, from renowned podcasters to opinioned journalists.
3 out of 4 deaths of despair (suicide and drug overdoses) are by men.

+6 million men suffer from depression per year.
So, while men are going through hard times, I wondered who's benefiting the most from this trend.
Turns out, it's other men such as:
The Owners of the Pornhub Empire
The previous generations of pornographers were pimps.
Today, the adult entertainment masterminds are software engineers and marketers.
Pornhub is not far behind leading social media platforms like Facebook and YouTube in terms of monthly traffic:
Pornhub gets 1.1 billion visitors.

Facebook gets 2 billion visitors.

YouTube gets 1.4 billion visitors.
Pornhub might be in the top 10 most popular sites in the world, yet its owners rarely get the same mainstream or even political attention.
We have all seen CEOs of tech giants like Facebook, Google, and Apple testify in front of the US Congress.
We know their names and faces, but we don't know anything about some of the most powerful and influential people on the Internet - the guys behind Pornhub.
The story starts in 2003.
Ouissam Youssef and Stephane Manos created Brazzers, an affiliate network and paysites for their own porn sites.
They were close with Matt Keezer, the guy who would buy the pornhub(dot)com domain for $2750.
They would launch the site together in early 2007.
All of them were a perfect fit:
Yousseff was the business mind.

Manos was the salesman.

Keezer took care of the SEO.
Matt made the Pornhub side the #1 search result for terms like porn and sex.
The company owning the rights to the site got bought and sold a few times, rebranding to MindGeek.
MindGeek is a portfolio of pornographic businesses that include Pornhub, Brazzers and YouPorn.
While MindGeek operates in an entirely different industry (porn), it adopted the same business model as social networks.
They show you a bunch of free videos that have ads, and if you want extra ad-free content, you pay for a subscription.
MindGeek owns production studios that shoot movies for their subscription page. Then, the company would promote this content to the free subs because they make money either way:
If the video is good, they get new subscribers.

If it's bad, they at least get some ad revenue.
However, MindGeek would go into major trouble in 2020.
An article in the New York Times highlighted how Pornhub hosts a lot of child pare and child porn content. As a result of that article, Pornhub deleted millions of videos, but the damage was already done.
Visa and Mastercard started blocking the use of their cards on the site, which would then create an opening for the rise of OnlyFans.
This wouldn't stop the company from getting acquired in 2023 by the private equity firm "Ethical Capital Partners" of all people.
As a result of the acquisition, MindGeek rebranded to Aylo.
Since its creation, the Pornhub empire has enriched all of its owners, giving men easy access to pornography.
OnlyFans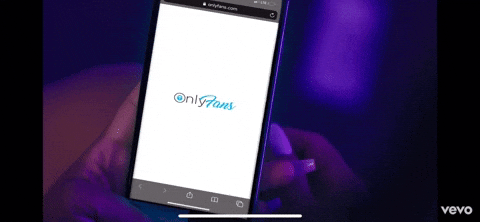 Gif by bellethequeen on Giphy
Two things worked incredibly well for OnlyFans:
The Pandemic hit sex workers hard, so they needed to supplement their income.

Visa and Mastercard dropping Pornhub and other pornographic sites made it even more challenging for sex workers to make money.
As a result, since the Pandemic, OnlyFans has been making a killing.
In 2022, OnlyFans distributed $5.6 billion to its creators, which is 5x more than Facebook paid its creators in the same year ($1 billion.)
While OnlyFans takes a 20% cut of all transactions on the platform, it acts as a payment provider to a lot of sex workers who can't take payments any other way.
A lot of people online would scream that every woman out there is making a killing on OnlyFans, but the biggest money-makers from the OnlyFans revolution are other men.
While the top OnlyFans creators are women, the owner of OnlyFans is a man (Leo Radvinsky.)
He has taken over $300 million in dividends in 2022.
What's even more ironic is that men go on OnlyFans for pleasure and connection with their favorite star, but they rarely get it.
It's an open secret that most OnlyFans creators are managed by agencies that take care of a model's:
Profile

Messaging

Social media marketing
So, while men are paying to chat with their favorite model, in most cases, they're chatting with another dude from a management agency.
"The Self-Help" Grifters
We have painted a bleak picture here.
Men are lonelier, more unhappy, and depressed than ever, which led them to seek pleasure in sites like Pornhub and OnlyFans.
So, who comes to the rescue?
The self-help grifters, of course.
They may focus on various industries, but their approach to sales is the same:
Paint themselves as larger-than-life figure by heavily exaggerating their income or stories from their past to look credible.

Create a BS story about how they were in the same position their audience is - broke, lonely, and depressed.

Blame their audience's problems on someone else - from feminism to the deep state.

Offer them a high-ticket course or a program that overpromises and under-delivers.

Rinse and repeat.
"Wouldn't these guys eventually run out of people to sell to?"
Not likely for two reasons:
This situation is very unfortunate.
In 2011, an early Facebook employee, Jeff Hammerbacher, said, "The best minds of my generation are thinking about how to make people click ads."
The 2023 version of this quote is, "The best minds of my generation are thinking about how to rob men of their sexual and mental energy."
Tanyo's Weekly Favorites:
Please send it to someone who might find it interesting. It really helps me grow the newsletter and create more pieces you guys enjoy.
Also, feel free to give me feedback on Twitter. What part of the story you found the most fascinating? What are your suggestions for this newsletter? Please let me know. Just send a tweet, tagging me (@TanyoGochev), and put #TheGamingPortal at the end, so I can find it.
Add your email below to make sure you get my next piece straight into your inbox.